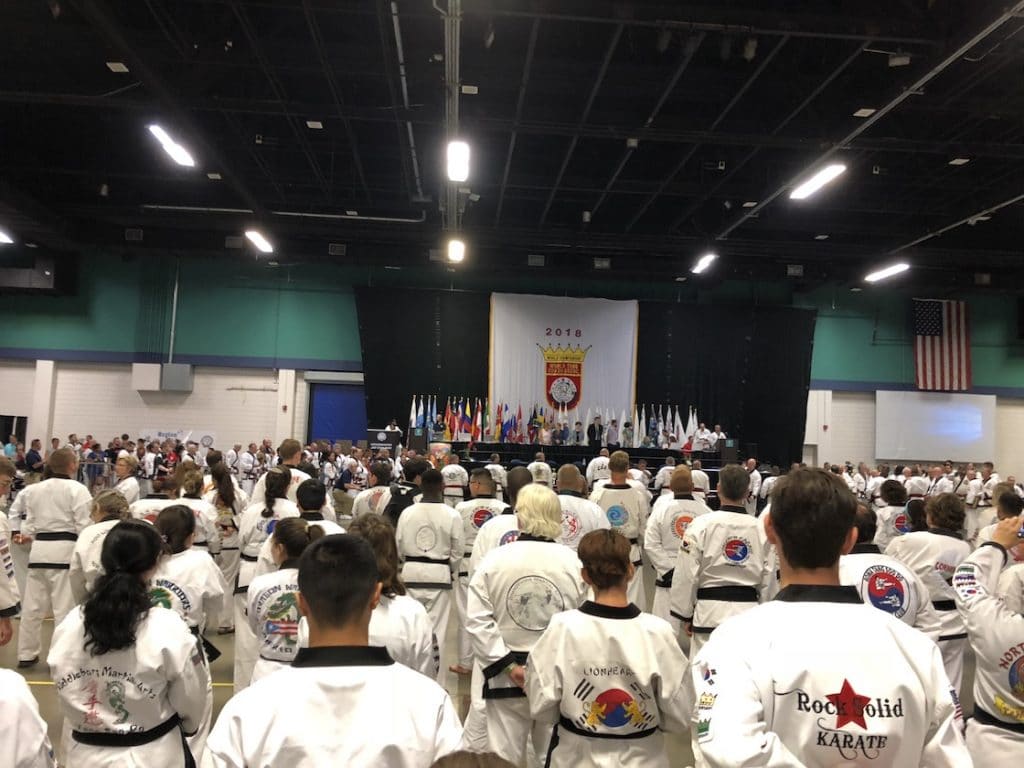 Every 2 years martial artists from around the world come together for 2 days of celebration, action-packed demos, promotions, and competition at the World Tang Soo Do World Championship. Over 1700 competitors from as far away as the Republic of Seychelles (I had to look it up), made the trek to Greensboro, North Carolina represent their respective country, instructor and dojang.
It's an event I've been really looking forward to. It's always fun to catch up with old friends and make new ones.
Event Format
In order to accommodate the large number of competitors the competition is broken up in 2 major groups; dan students (black belts) and gup students (junior ranks). Black belts compete on Friday and gups compete on Saturday. 
Another reason for dans competing the previous day is so that we're available to assist with judging and other tournament duties on Saturday. The creativity competition is also held on Friday because the demonstrations require the entire floor and can take 1 – 2 hours to complete.
Saturday is when the real show happens. The event is kicked off with lots of fanfare. You'd think you're at a scaled-down version of the olympics.
Competition Format
Competitors are judged on 3 major categories; Weapons, Hyung (open hand forms), and Dae Ryun (sparring). Medals and plaques are awarded for 1st, 2nd, 3rd, and co-3rd.  I competed on Friday in the E Dan (second degree black belt) division for males aged 35 – 45.
The competition was pretty tough this year. 1st and 2nd place in Weapons and Hyung were won by competitors from the UK and Argentina respectively. I did well enough to secure the 3rd place position.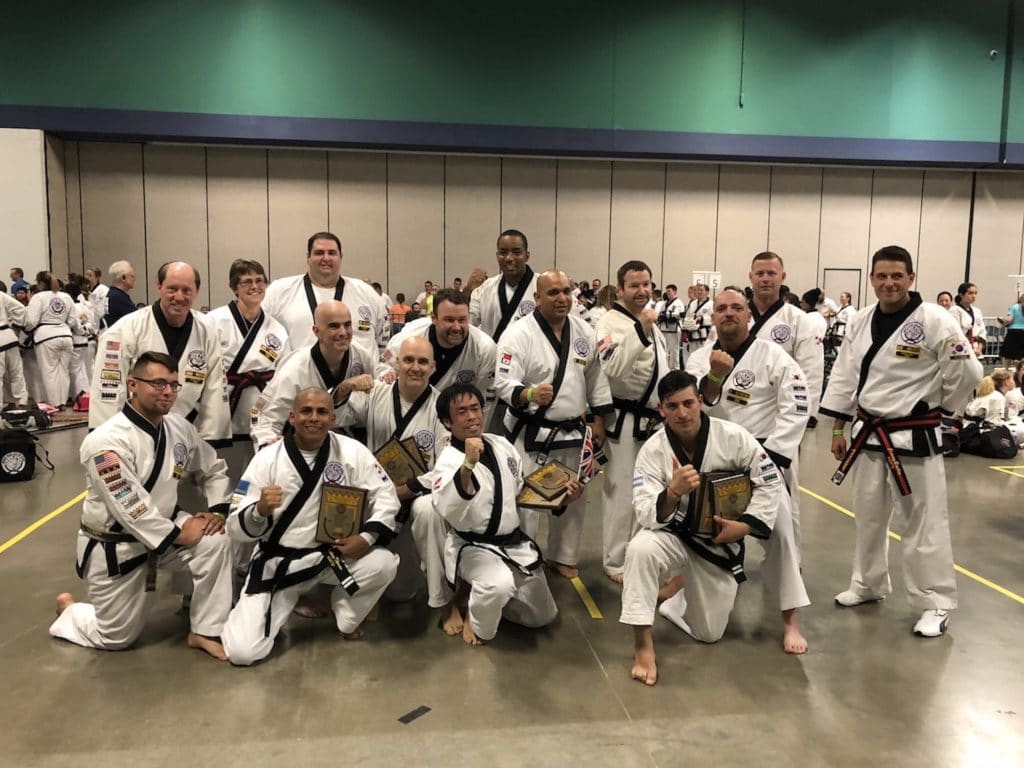 Fortunately I did well enough to win the sparring competition. I would have liked to win all three but the two guys that won were pretty amazing. They had much more intensity and snap in their forms than I did.
My overall finish ended up being 3rd, 3rd, 1st.  Not bad. Just means I need to train harder for 2020. It only gets harder.
Tang Soo!